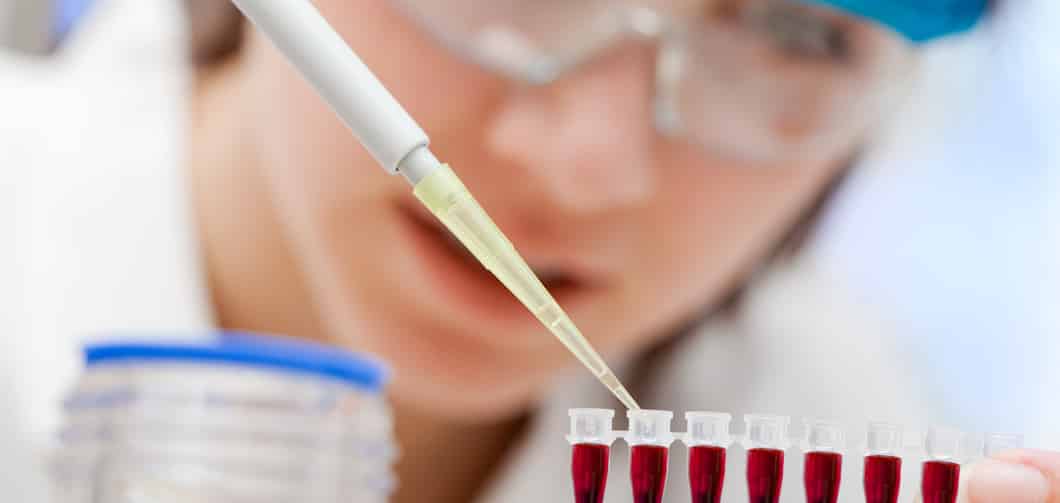 Dr. Nardini, ND believes laboratory tests are sometimes necessary to complement a system of natural treatments and overall natural health maintenance. Many different tests are available to help provide a more detailed view into your current state of health. They can help detect health issues which normal treatment cannot, including organ system imbalances like diabetes, thyroid imbalance, Wilson's Temperature Syndrome, and others. It can also be used to prevent diseases, or catch them in their early stages when they are easier to treat.
Medical doctors generally use only some of the tests which naturopathic doctors recommend. Others are done only by a naturopath. Currently, lab services tests recommended by naturopathic doctors are not covered by OHIP. Dr. Nardini, ND will only recommend those tests which are necessary for proper diagnosis and treatment. Some examples of the laboratory tests which Dr. Nardini may request, depending on patient needs, include:
Blood Tests
Your blood can tell a detailed story about your health history which can't be discovered by other means. Simply by analyzing your blood, we can discover the levels of your cholesterol, blood sugar, iron, calcium, liver enzymes, thyroid hormones, reproductive hormones, stress hormones, and many other vitamins. This can help you determine whether your diet is meeting all of your nutritional requirements, and identify any areas where it may be lacking. We can also learn about, among others:
Your fatty acid profile, which can help assess your risk of heart disease.
How your kidney is functioning.
Any inflammatory markers you have, which can indicate certain diseases.
Blood draws are performed and analyzed by Life Labs or Gamma-Dynacare. Some blood tests may be available through your medical doctor's office. Dr. Nardini, ND will only recommend blood tests when necessary. To discover more about blood tests, contact Dr. Nardini.
Food Allergy Blood Test
Food allergy blood tests are a more specific type of blood test. They can detect both immediate and delayed-type food allergies in your system. Food allergies are more common than you might think, and they can manifest in many different ways. Some people have very obvious allergic reactions to certain foods, like in the case of lactose intolerance or hypersensitivity to peanuts, but others have sensitivities, which aren't as obvious.
A food allergy blood test can help you discover which foods your body is sensitive to, and which foods your body needs more of. They can also detect the levels of candida antibodies in your system. Candida is a fungus which lives in your mouth and intestines. A small amount is a good thing, because it helps you digest and absorb nutrients, but if you have too much candida, it can cause health issues. A food allergy blood test can help you determine the levels of candida in your system, and from there Dr. Nardini will help you take steps to bring your candida levels back into balance. Food allergy blood tests are analyzed by Rocky Mountain Analytical.
Salivary Hormone Tests
Salivary hormone tests are a quick, simple, and non-invasive way of seeing what's happening in your body. In particular, salivary hormone tests are great for measuring your hormonal balances. Levels of salivary Cortisol and DHEA can give valuable insight into the health of the adrenal glands. Estrogen, progesterone, and testosterone in the saliva can provide useful information about your reproductive health. Salivary hormone tests from Dr. Nardini, ND are analyzed by Rocky Mountain Analytical.
Urine Tests
Your kidneys process waste material from your blood, and convert it into urine to pass it out of your body. This waste material includes vitamins and minerals your body is unable to process, fluids, and more. And much like your blood, your urine can reveal much about your personal health. It can be used as a general chemistry screen, to test your kidney functions, levels of harmful heavy metals, hormones, minerals (like iodine) and to check for infectious bacteria, among others. Your urine is a complex concoction, and slight abnormalities in colour, clarity, pH, odour, chemical makeup, and more can indicate a wide range of health issues. Some urine tests may be available through your medical doctor's office. Dr. Nardini, ND can help you understand what your urine tests mean and develop a lifestyle plan for you which addresses any concerns which may be discovered from your urine test.
Stool Analysis
Along with urine, your stool is your body's way of disposing of unwanted waste material. After passing through the beginning and middle of your digestive system, anything your body can't use is passed as stool. What is passed through your stool can provide valuable insight into your body's overall health. Issues affecting your digestive tract are the most obvious candidates, but stool analysis can also help discover issues with your liver, pancreas, the presence of certain parasites, and certain types of cancer, among others. By detecting bacteria, fungi, and other parasites, a naturopathic doctor can provide better insight into what natural healing practices will benefit you most.
Hair Analysis
Believe it or not, your hair can also provide a lot of information about your health. By analyzing your hair's structure, we can detect your levels of harmful heavy metals and other minerals. Heavy metal toxicity can interfere with the function of the immune, nervous, and endocrine systems, among others. It can lead to fatigue, fungal infections, and low body temperature.  Mineral deficiencies can also lead to symptoms such as fatigue, immune problems, and restless legs. As your body builds hair, it uses the material it has at the time. So your hair can actually provide an interesting history of your health and diet, and provide valuable insight into the next steps to take in your journey toward optimal health! Hair analysis is performed by Doctor's Data or Rocky Mountain Analytical.
The following two tabs change content below.
Dr. Pat Nardini, ND is a licensed Naturopathic Doctor in Toronto, Canada. His practice focuses on promotion of the overall health of his patients through a wide range of naturopathic methods. He has been in private practice now for over 10 years and specialises in thyroid conditions, primarily Wilson's Temperature Syndrome.
Bio.
Connect with jim on:
Facebook
|
Google+
|
Latest posts by Dr. Pat Nardini, ND (see all)